APOLOGIES: some of you might have been emailing me at my club email address, but unfortunately I had that folder hidden and did not see them in time.
Based in Bournemouth, Dorset our aim is to teach traditional Wado Ryu karate under the guidance of the Wado Academy (UK) and its Chief Instructor, Sensei Masafumi Shiomitsu, 9th Dan Hanshi.
Wado-Ryu karate is a Japanese Martial Art based upon a unique blend of Japanese Jujutsu (unarmed combat and controlling techniques), elements of Okinawan Karate and principles drawn from older schools of swordsmanship (Kenjutsu). This makes the syllabus a wide ranging set of components.
Is karate right for you? If you accept that gaining a credible black belt can take 6 or more years and that repetition is key to forging a worthy character and a lifetime in karate, then you are on your first steps. The Bournemouth area already has a number of high quality karate clubs in Goju Ryu, Shito Ryu and so on and we are not here to compete against those. That first step is not a physical one. Please go and watch some lessons first and then choose somewhere that you are comfortable with the environment, fellow students and the instructors. We may not be for you.
The club is open to new beginners. Lessons are £7 per session on Tuesday 8pm-9pm and Thursday night 8pm-9.30pm.
 
Please note we will be CLOSED on the following dates. Please check regularly as they are subject to change.
Closure Dates:
July 28
August 11 and 25
September 8
December 29
---
You can join us on Twitter: BournemouthWado or like our Facebook Page: bournemouth.karate
Subscribe to our Bournemouth Karate YouTube Channel for some technical insights in a different but entertaining way.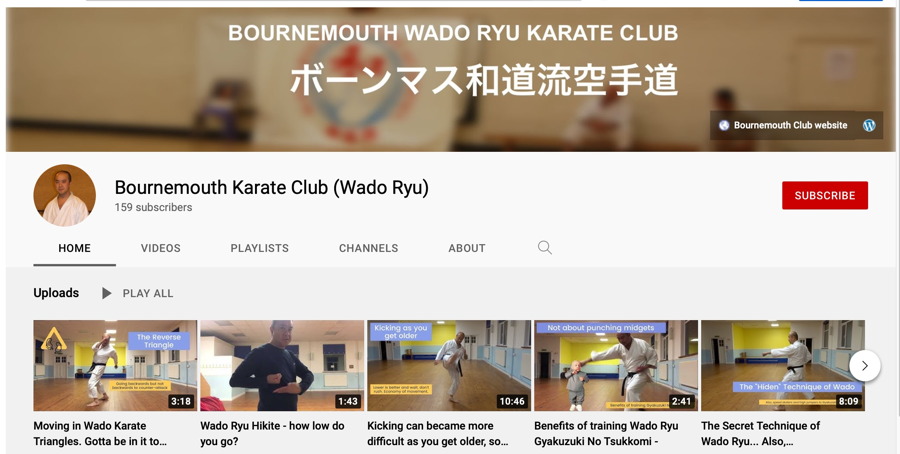 ---